Aero Parks
Safety and security first
Protected auto-recharge
Remote and specialist logistics
IT'S TIME … to enable autonomy.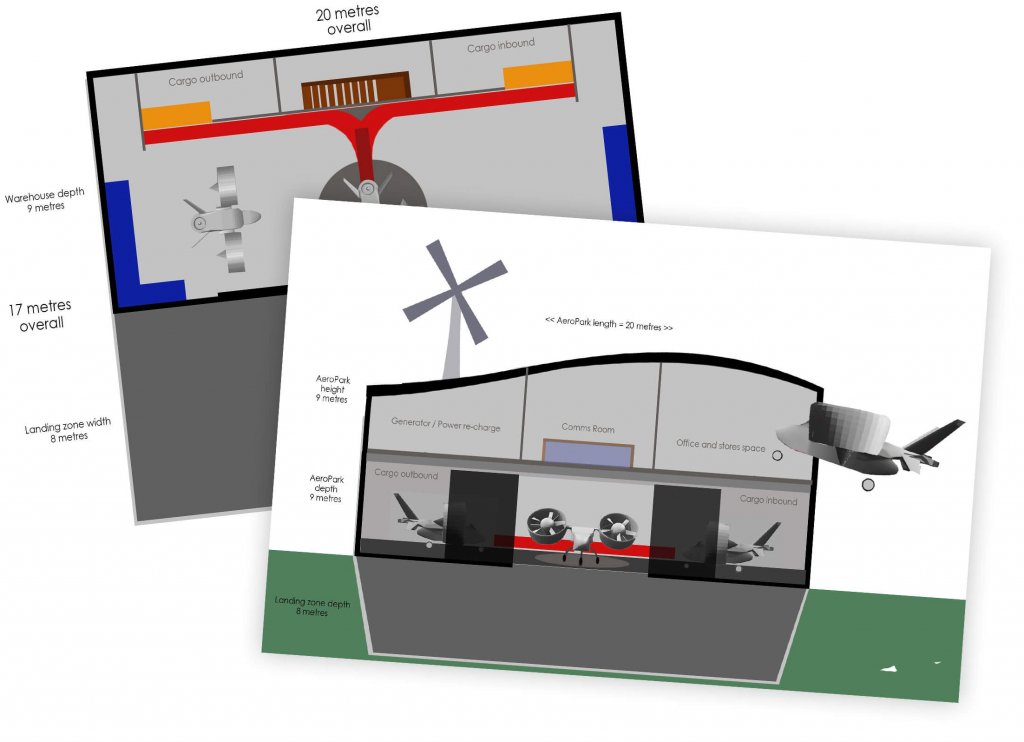 Sky Hopper vehicles will normally operate within a secure controlled network. Landing zones are defined as Aero Parks and can come in varied forms.
A Logistics Aero Park is a full-service zone with safe landing area, protected storage for cargo and vehicles and an automatic battery swap facility. Some replacement vehicle parts and consumables will also be stored. These Aero Parks operating as delivery and despatch nodes create a secure mesh network for logistics missions.
A Community Aero Park is a Sky Hopper network service point with safe landing area and cargo storage.  
A Remote Aero Park is an approved landing zone with minimal equipment to ensure safe operation and human interaction. It may or may not have adjacent buildings.
An Autonomous Isolated Operations (AIO) landing zone is a site chosen for Sky Hopper to land for special missions such as replenishment of exploration missions or survey equipment drop-offs.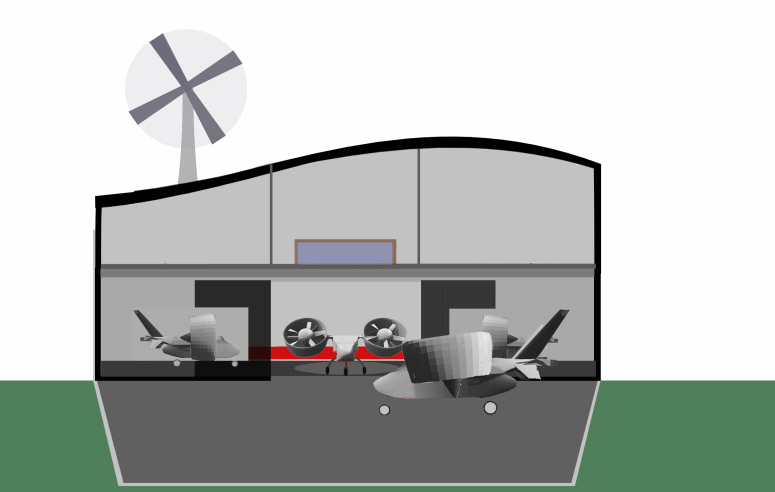 Aero Parks as a local asset
Established aero-parks are seen as potential commercial assets, owned and operated by local communities as accredited revenue-earning franchisees of the Sky Hopper logistics system.
The use of Sky Hopper as a cargo service is thereby a value-adding business enabling enhanced sustainability of remote and isolated communities.
We believe this economic gain could become self-reinforcing as communities discover how best to increase use of their new fast, controlled cost aerial service.  Local knowledge of local needs, resources and circumstances is harnessed to create economic growth and success for the local population.
There is no limit to the use of the sky in remote communities. Why not engage with us and suggest new ideas.
And don't forget to visit our funding pages to help fund our rolling development programme for Sky Hopper